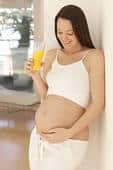 Scheduling a Prenatal Massage allows the expectant mother to relax and create a space for comfort and pampering for herself. The Massage Therapist gives gentle bodywork to relax muscles, increase circulation, improve lymph flow and give an overall sense of calm and well being to the client.
A Prenatal Massage can give the client a renewed feeling of physical strength by improving muscle function and the movement of fluids. It is a lovely way for the expectant mother to allow herself some time for nurturing and being taken care of, so that she can then be more effective and at ease in her life.
Putting an hour aside for a Prenatal Massage is a gift for yourself or for someone you love.