HEARTSONG BODYWORK
Massage & Energy Balancing for Women
Offering Energy Focused Massage Therapy & Foot Reflexology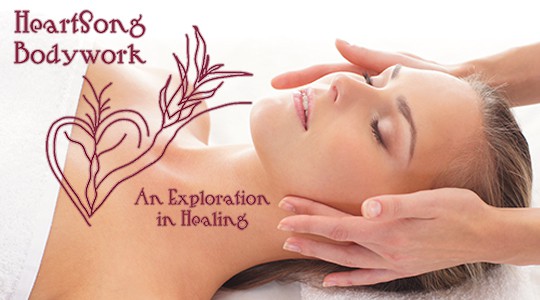 My greatest asset is sensing your body's energy and allowing that flow of information to guide my hands. Using proper pressure and techniques, I tailor the session to create balance, relaxation & pain relief. Your body is wise and will show me how best to proceed.

My services can greatly benefit the nervous & hormonal systems of women, allowing more balance & functionality, especially for those who are more sensitive to the energetic, environmental, & emotional aspects of our changing world.
The Current Options for Purchase:
Energy Focused Massage Therapy 60 min $85, 90 min $115
This service starts off with a few minutes of foot reflexology & ends with a hot towel on your back.

Energy focused Back & Neck Massage 30 min $55
This service ends with a hot towel on your back.

Foot Reflexology Massage 20 min $40
This service works the reflex points on the feet and ankles, relieving stress and offering a sense of being grounded.
Book an Appointment
Buy a Package
Gift Certificates
Monica's Latest Posts and News